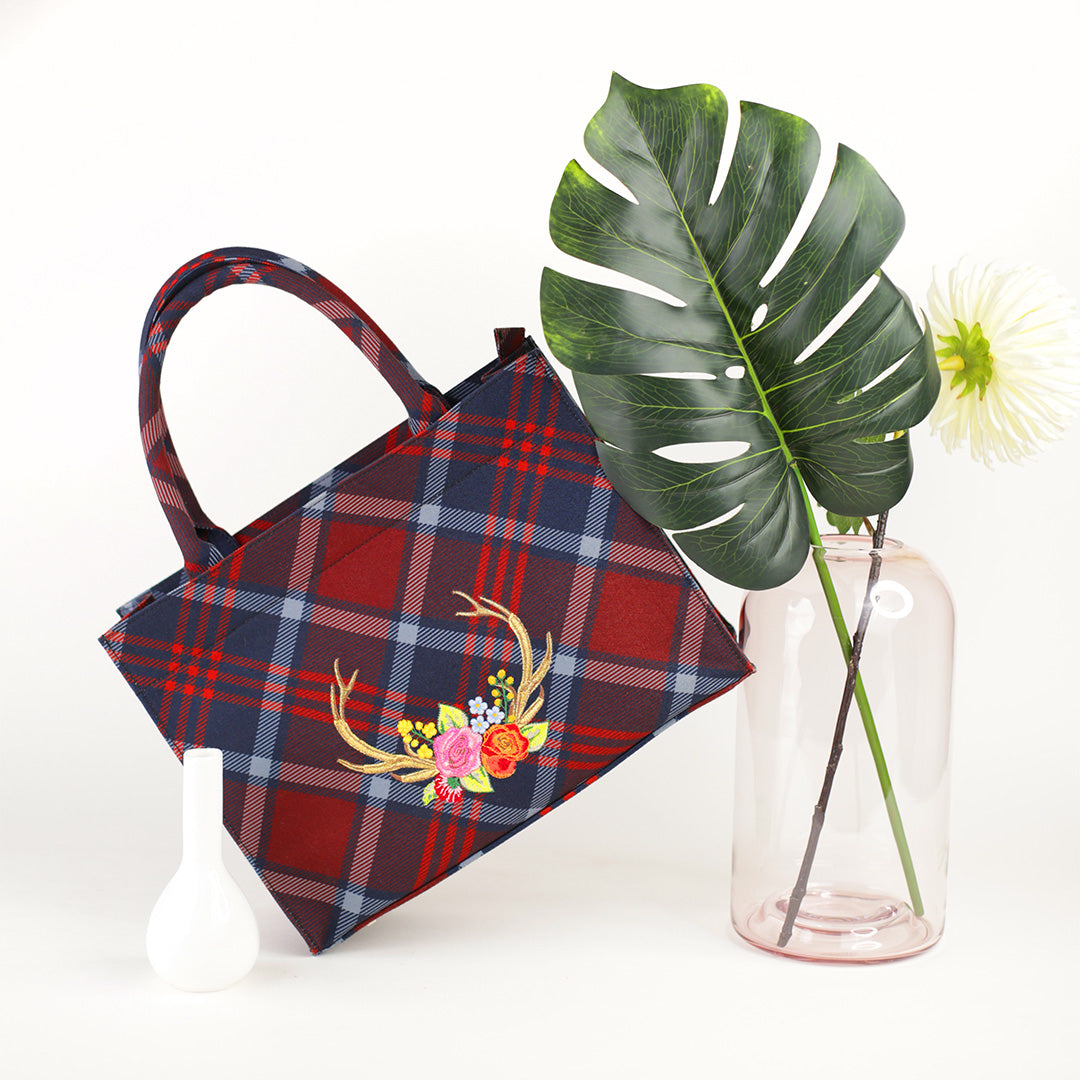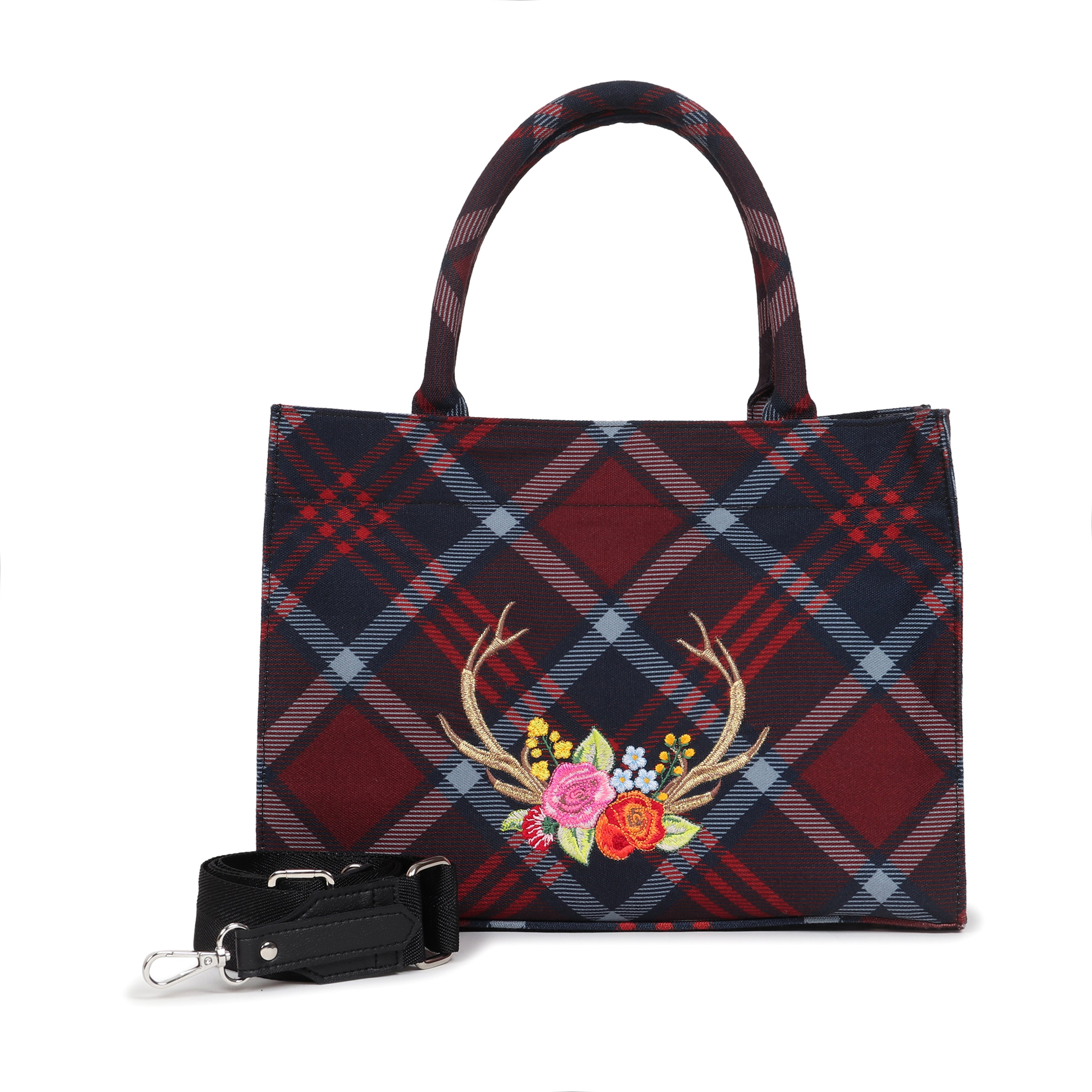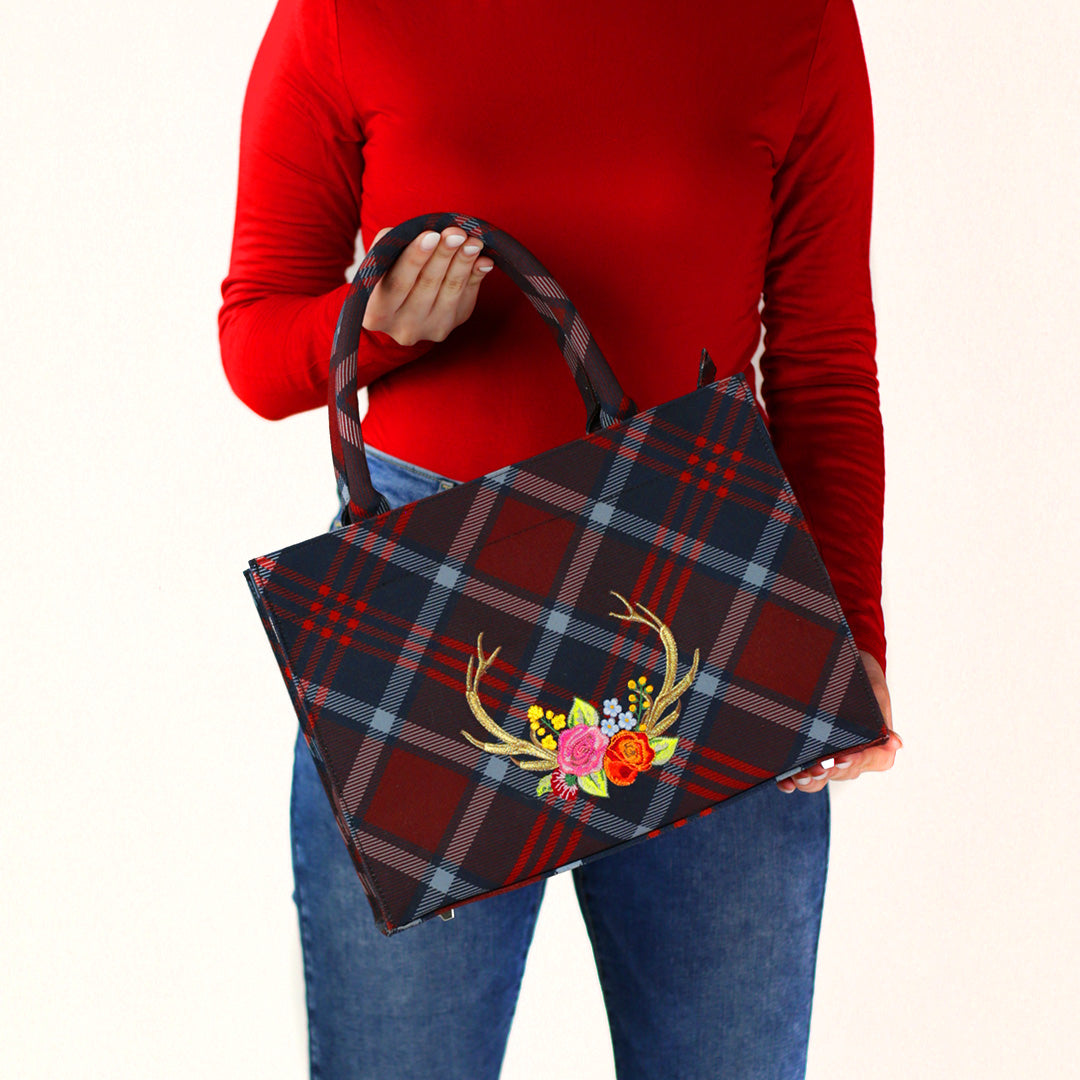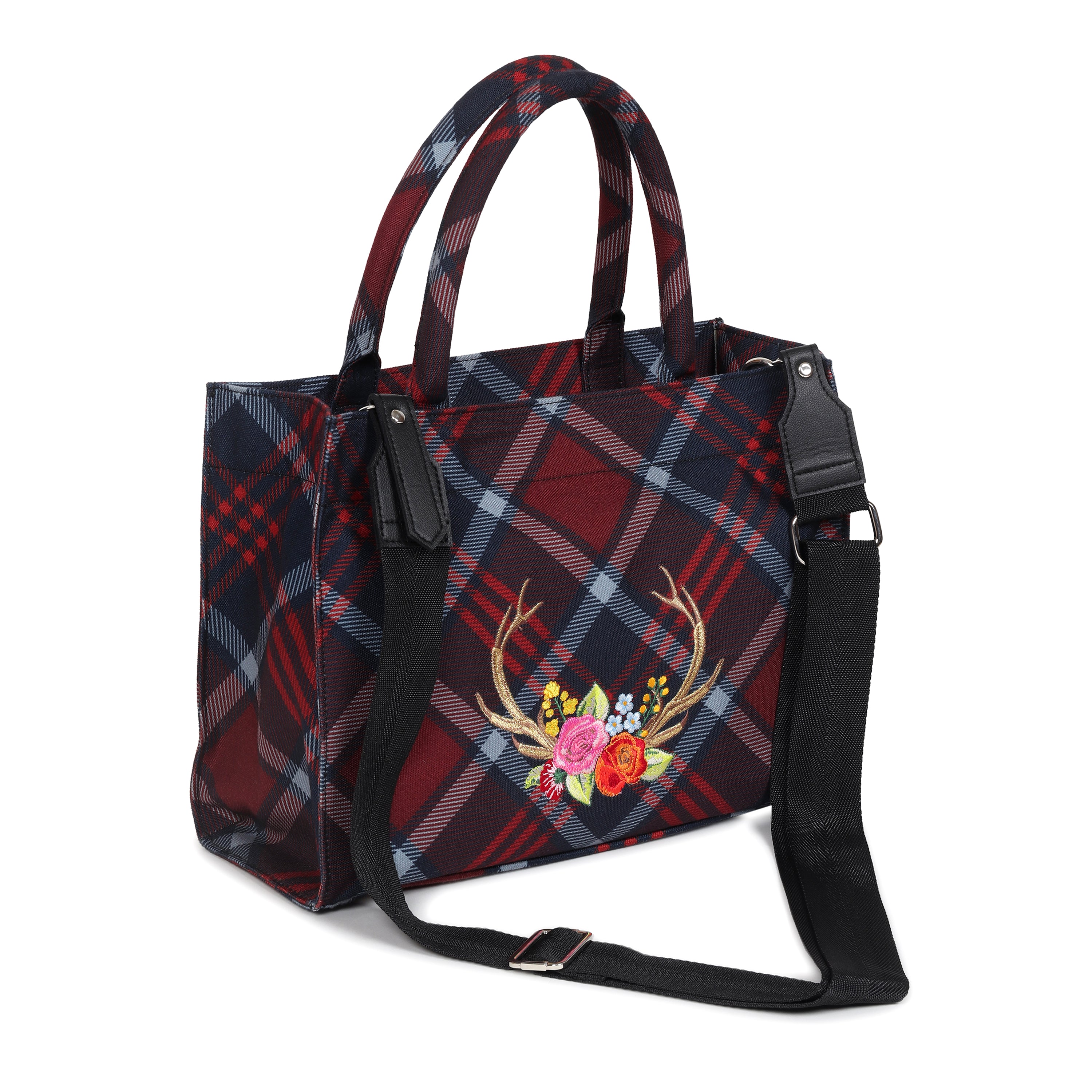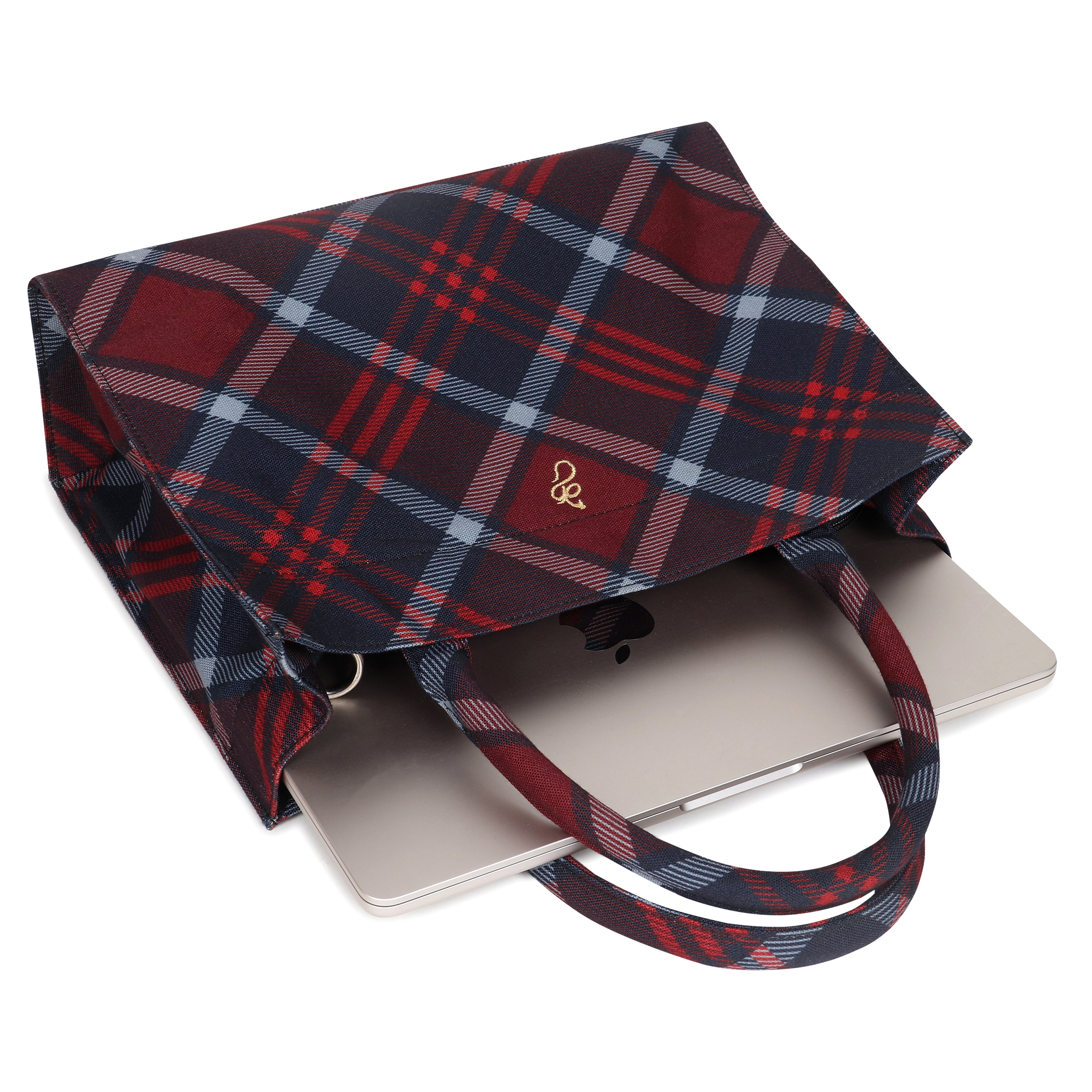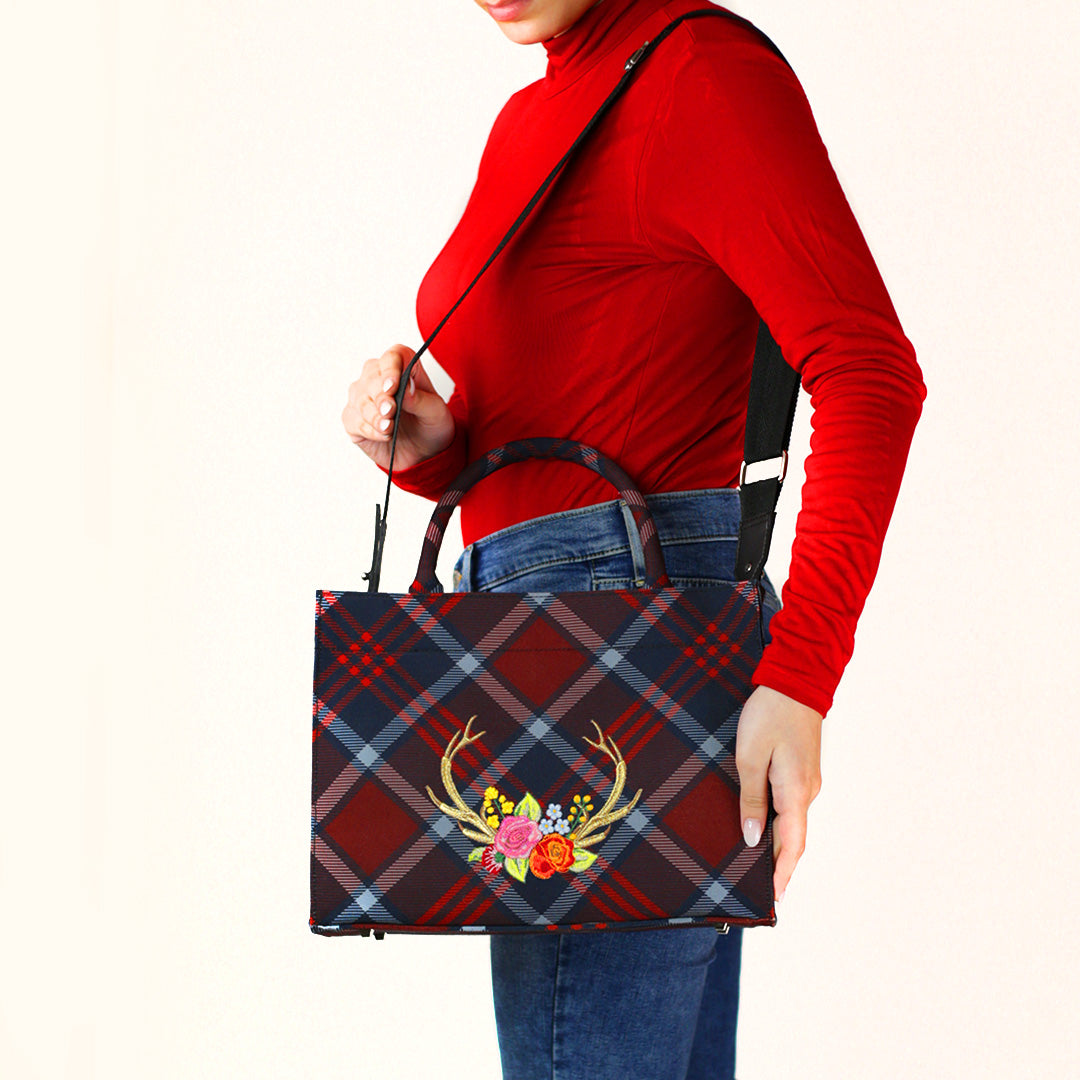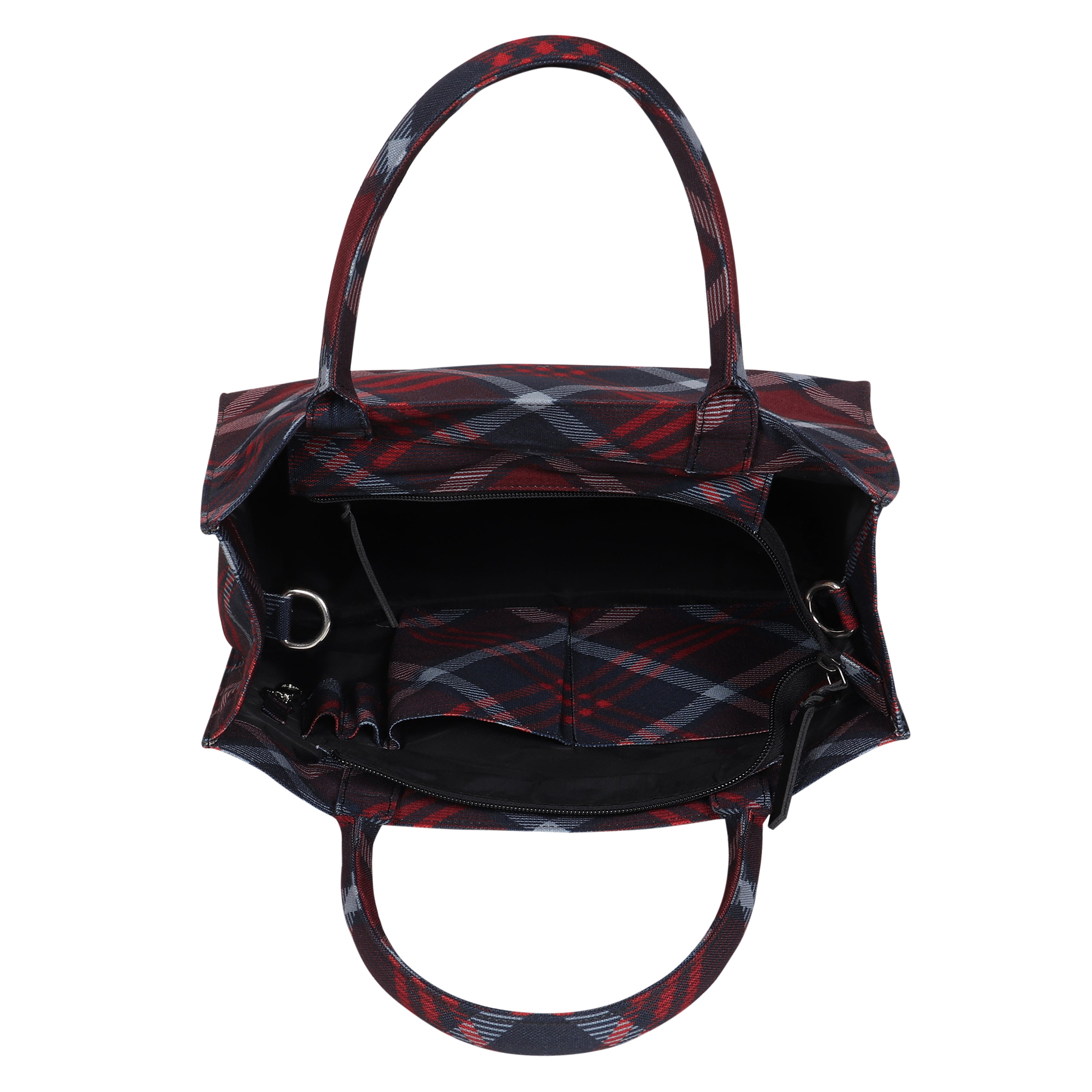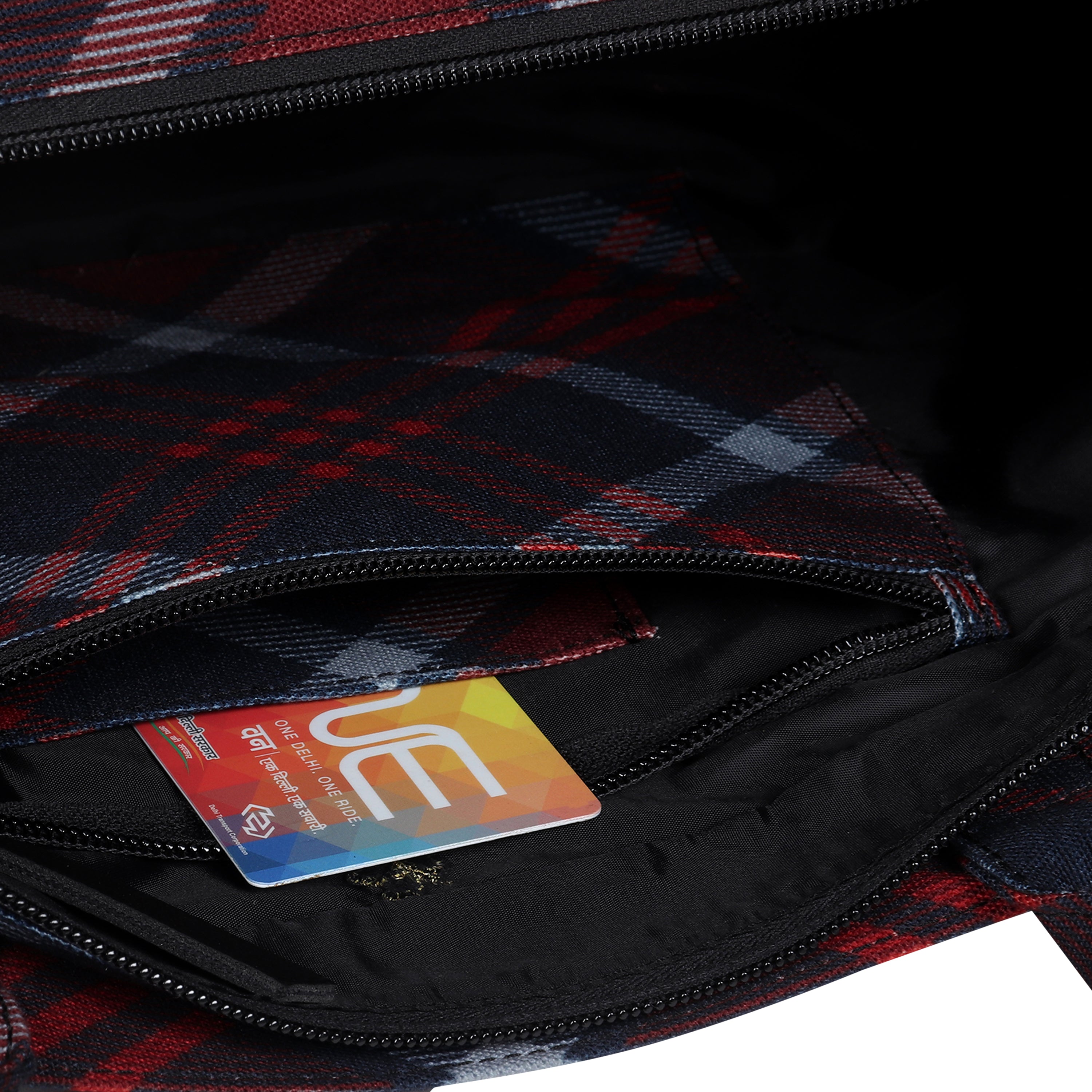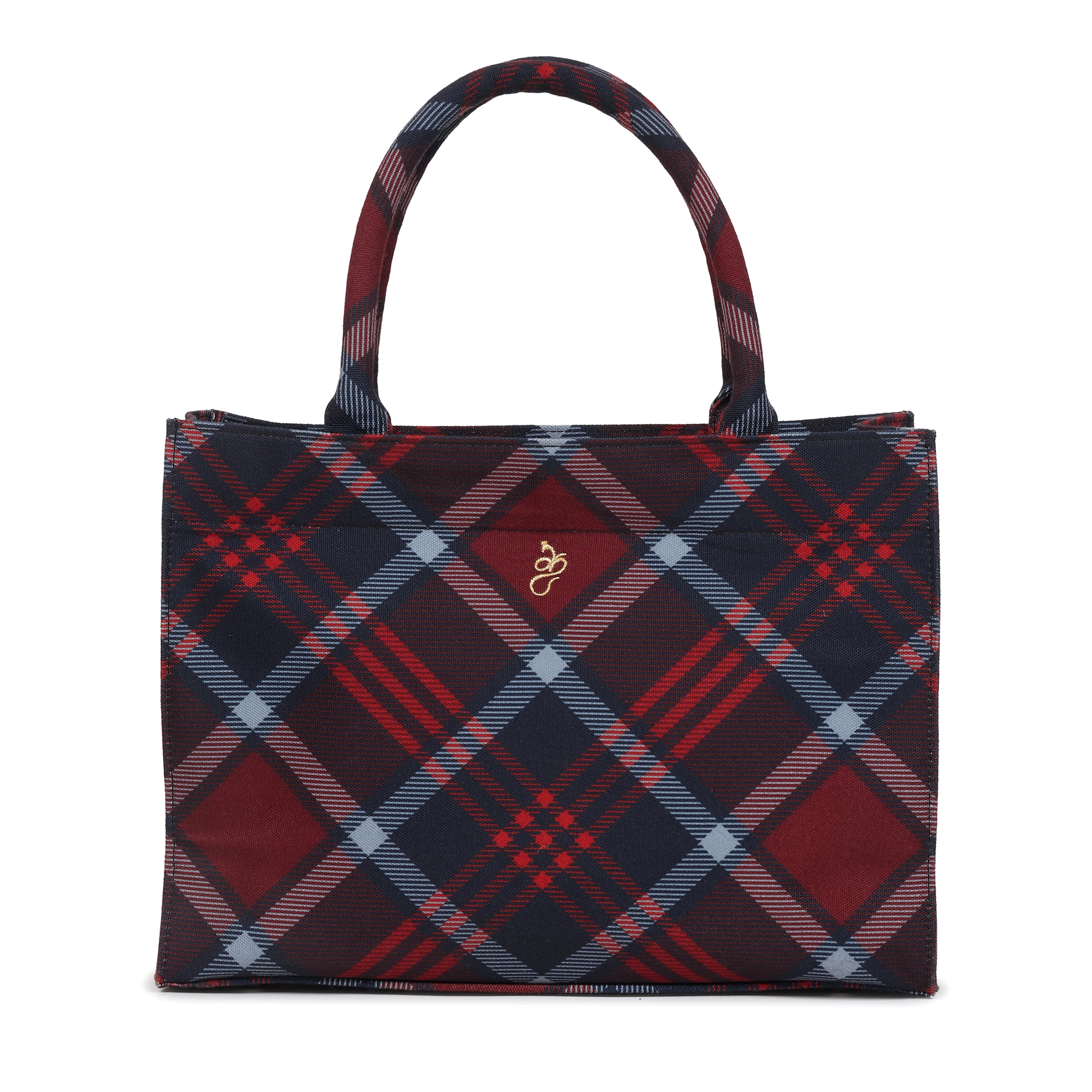 Stag Maroon Tartan Handbag - Medium
---
Introducing the ultimate fashion statement for the modern-day urbanite, Kolorobia presents the exquisite embroidered multipurpose bag. Delicately crafted with OEKO-TEX threads, this bag boasts intricate embroidery that speaks volumes about the superior craftsmanship of our artisans. The stunning motifs and patterns that adorn our bags in this line of multipurpose bags will amaze you. But it's not just about the aesthetics - this bag is built to withstand the rigours of daily use. Made from premium quality materials, it offers ample space to accommodate all your essentials while ensuring that you stay organised on-the-go. From the sturdy straps to the smooth zippers, every detail has been taken into consideration to create a bag that's both practical and elegant. Whether you're a busy professional, a student, or simply an avid explorer, this bag is the perfect choice for any occasion. It's versatile, spacious, and designed to make your life easier. So why wait? Add this bag to your cart today and experience the unparalleled quality and craftsmanship.  Don't miss out on this unique bag that gets filled with compliments as soon as it steps out.
Features
1 zippered main compartment
1 external zipper pocket with a card slot
Multiple compartments for organization
Dog Hook
1 zippered pocket inside
Comes with a grosgrain detachable shoulder strap
Base stand
YKK pullers
Material - Canvas
Height – 24.5 cm
Width – 33 cm
Depth – 11 cm
Handle Depth – 15 cm
Care Instructions 
Dry clean only.