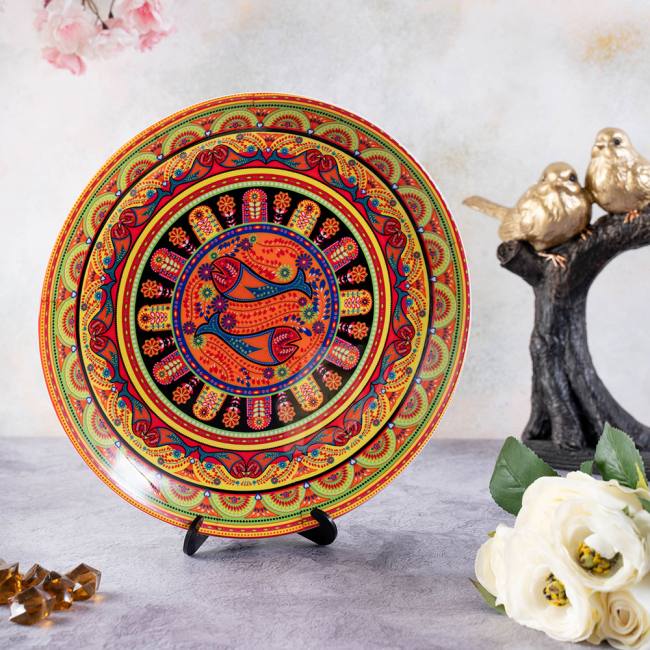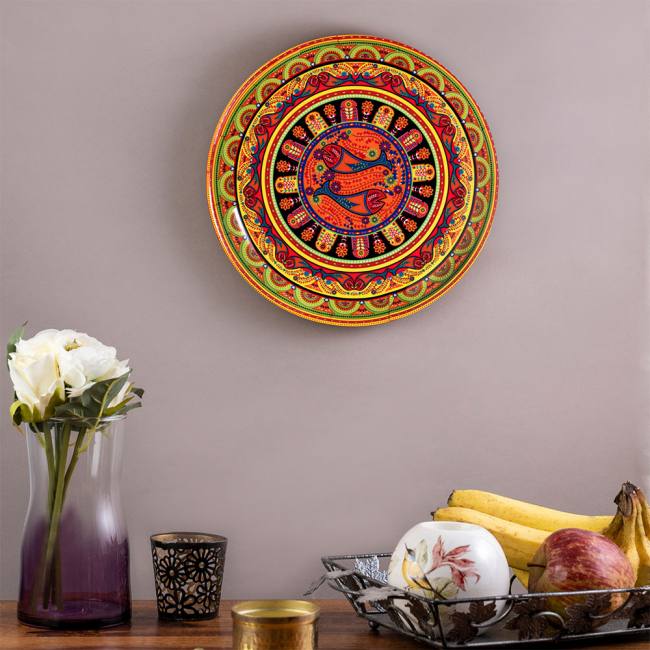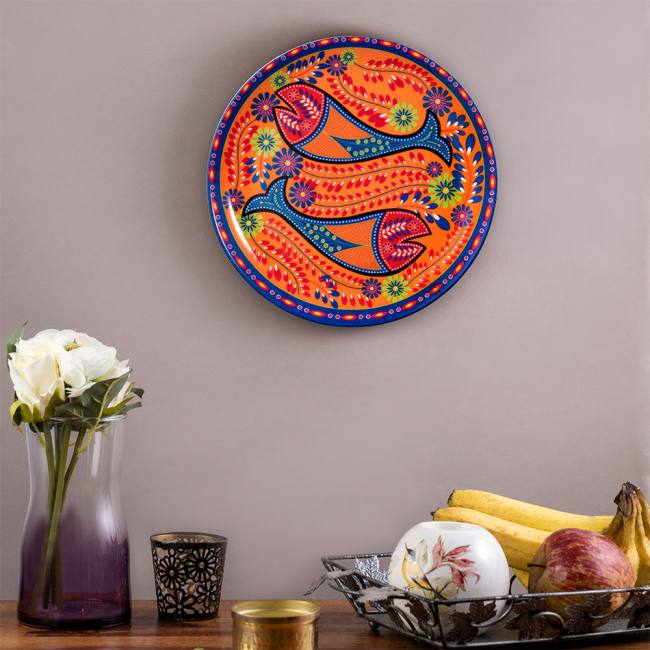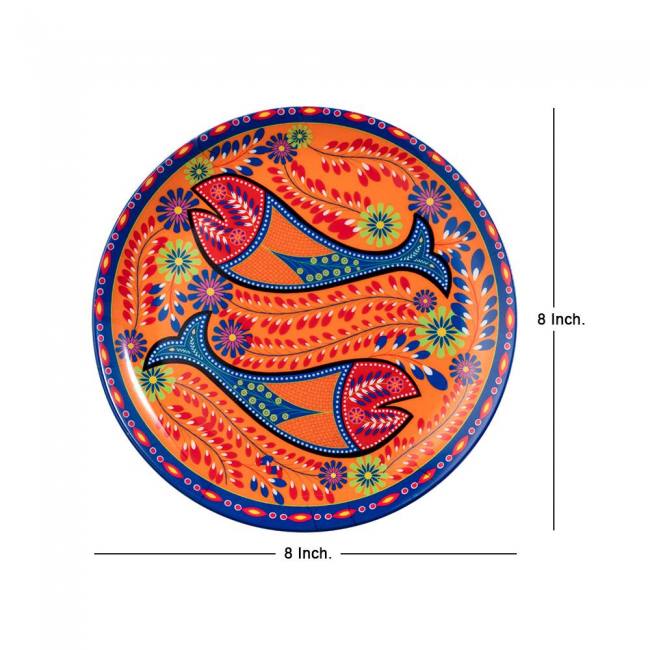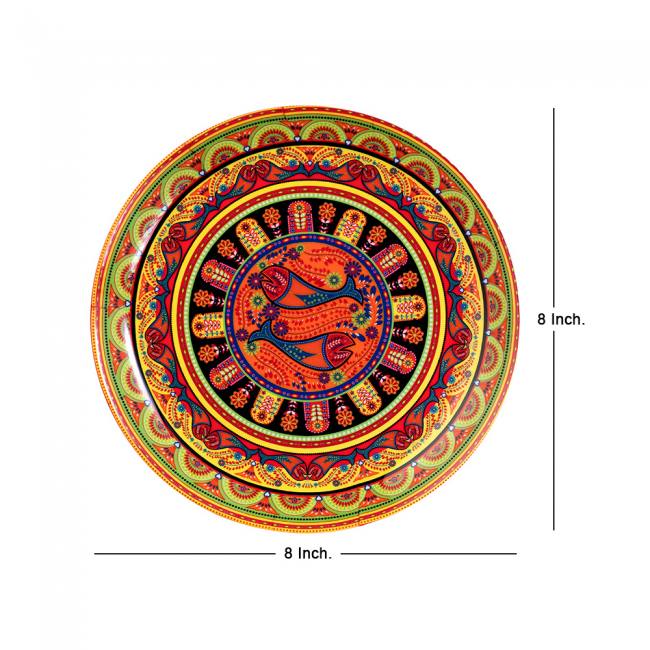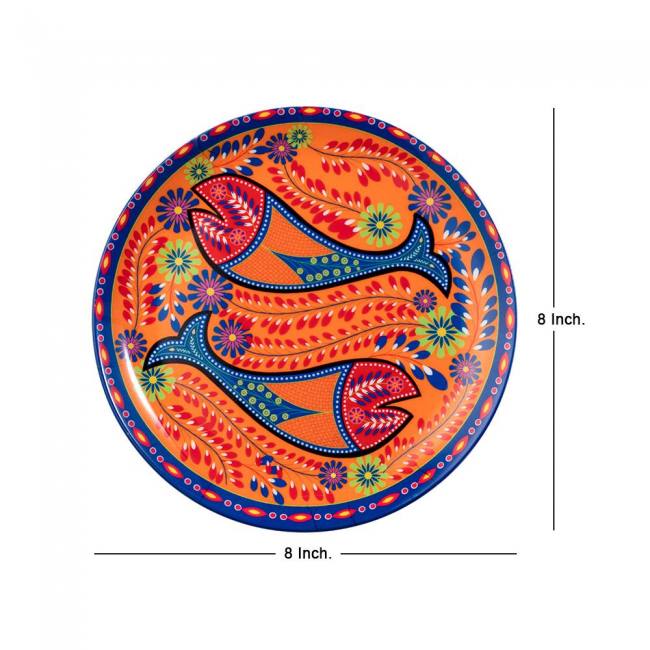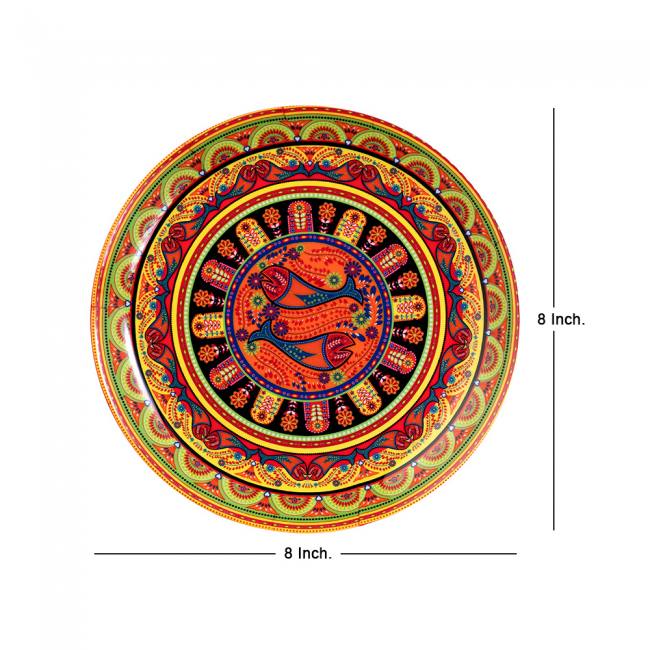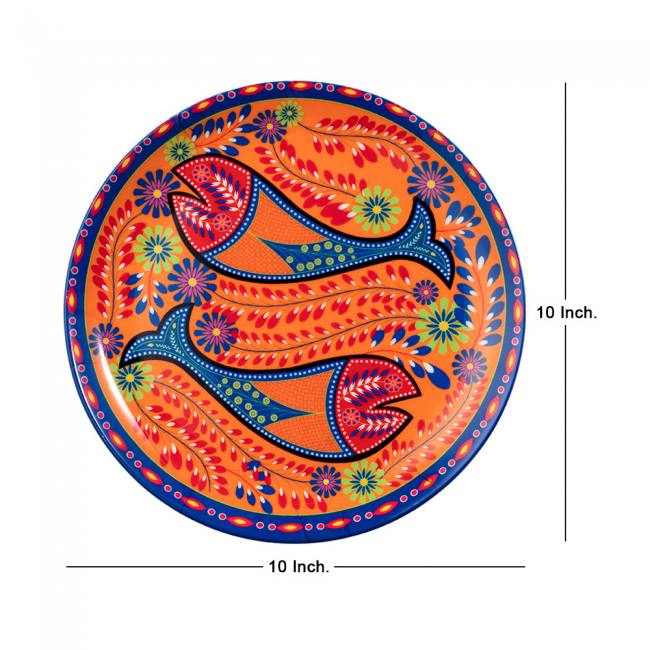 Decorative Wall Plate - Truck Art
---
Truck art is a popular form of regional decoration in Indian Subcontinent with trucks featuring elaborate floral patterns and calligraphy. This design is inspired by this dramatic style of painting.


Comes With A Stand To Place On A Table.

Decorative Plate. Not For Eating.

High Gloss

High Quality Printing

Hook At The Back To Hang.
8 Inch Plates -
Length - 19cm
Breadth - 19cm
Height - 2cm
Weight - 305gm
10 Inch Plates -
Length - 26cm
Breadth - 26cm
Height - 2.5cm
Weight - 609gm